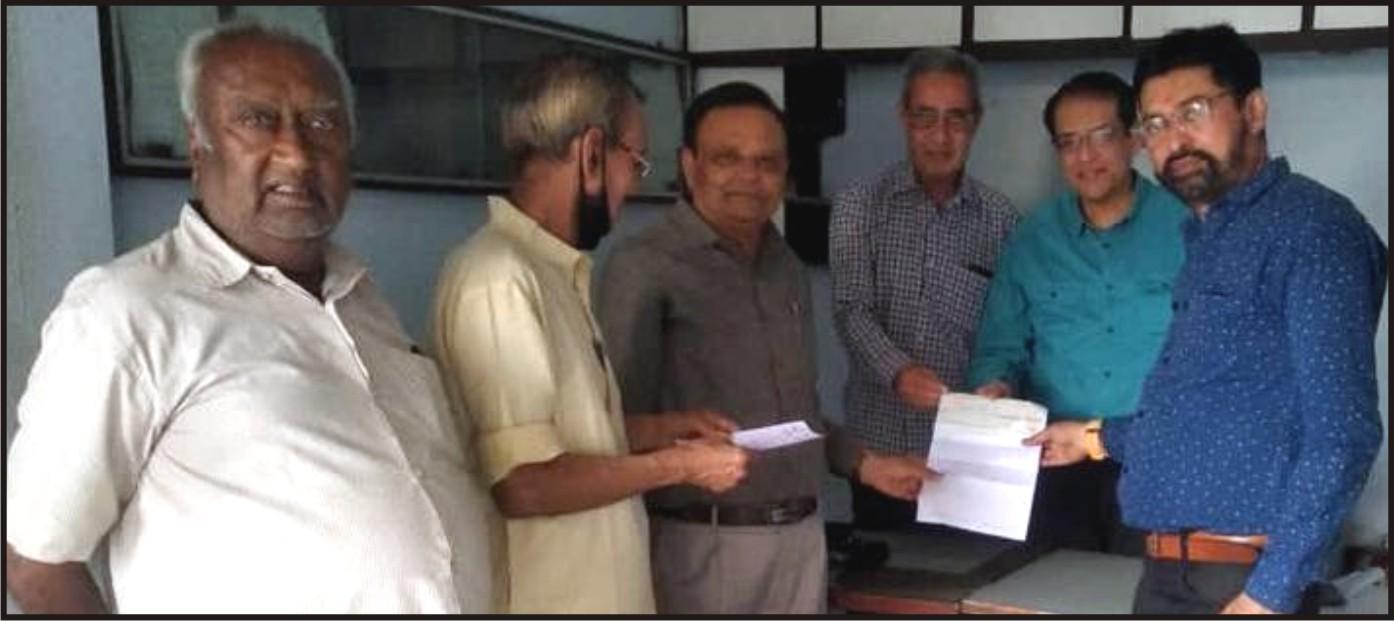 Jamnagar Dt. 7: The Commercial Co-operative Bank Ltd., a leading co-operative bank in Jamnagar. Jamnagar has always been at the forefront of fulfilling its social duty. Currently, the entire country and the world is concerned about the spread of the second corona virus.
In these difficult times, government hospitals, humanitarian organizations and other social and service-oriented organizations are helping people in their own way.
The Commercial Co-operative Bank Ltd. Jamnagar has entered Mars for the 50th year this year. As part of which the Board of Directors of the Bank had earlier planned to celebrate the Golden Jubilee Year, but due to the current Koro epidemic, the Bank's celebrations could not be held this year. Rs. Maheshbhai B., Managing Director in-charge of the bank, handed over a check of Rs. Ramani, Senior Director Pravinbhai V. Panjrapol Secretary Vijaybhai Pala, Member Vinubhai Patel, Bhupendrabhai Dave and Vipulbhai Dhamecha were presented by Chotai and Director Vijaybhai Sanghvi. In this way, the bank has been at the forefront not only for profit but also for social service.