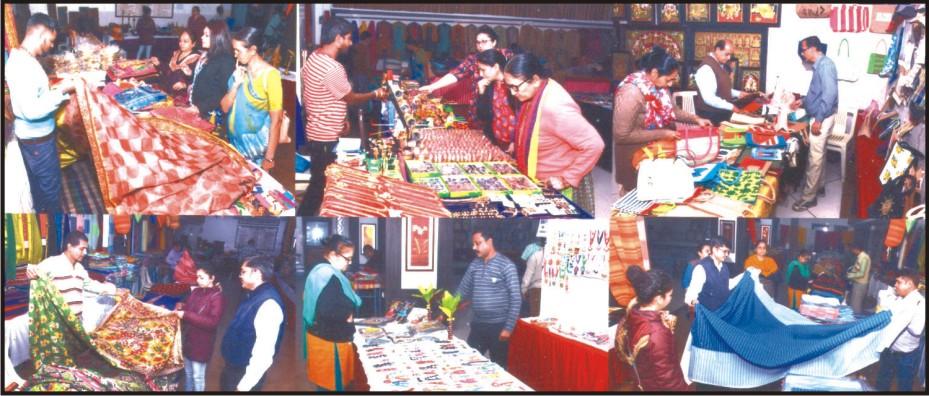 Jamnagar Dt 13: The Tamil Nadu Handicrafts Development Corporation Ltd. Presented by and approved by the Government of Tamil Nadu, the sale of handicrafts and handicrafts textile varieties of India is organized in Kamdari Wadi near Amber Talkies in Jamnagar. It has been done from 1st to 5th January-2nd, which is getting good response from the people of Jamnagar.
Handicrafts n Handicrafts Exhibition Cells include Bronze Icons, Brass Lamps, Wooden & Stone Carwig Thanjavur Painting, Traditional Jewelry, Pearls, Home Decor Items, Kanchipuram Sarees, South Cotton Sarees, Mudrai Mudrai Mudrai, Mudrai Mudrai, Mudrai, and Mudrai Mudrai. Tamil Nadu Government Approves Golden Opportunity To Buy Variations That Are Seen And Tamil Handicra T Development Corporation. Ltd. Planned by
In this Olcrats Market (Sale), the opportunity to buy various varieties at very reasonable prices will be available to the fond public of Jamnagar city-district as the organizer of The Tamil Nadu Handicrafts Development Corporation Ltd. As stated by Mrs Padma Madam, Manager of Delhi. This exhibition cell was inaugurated by Shri Kiritbhai P, former President of Jawahar Navnagar Chamber of Commerce and Industry and Jain pioneer. Mehta and Jain Samaj vice president of Jamnagar and Shri Vijaybhai Sanghavi, a prominent leader of the shipping industry, have cut the rabin and made it through Deepagratia. The Exhibit Cell Held in Jamnagar Worker Wadi till 1st-Jan, then it is requested by Mrs Padma Madam, Manager to visit the people of Jamnagar city-district once.