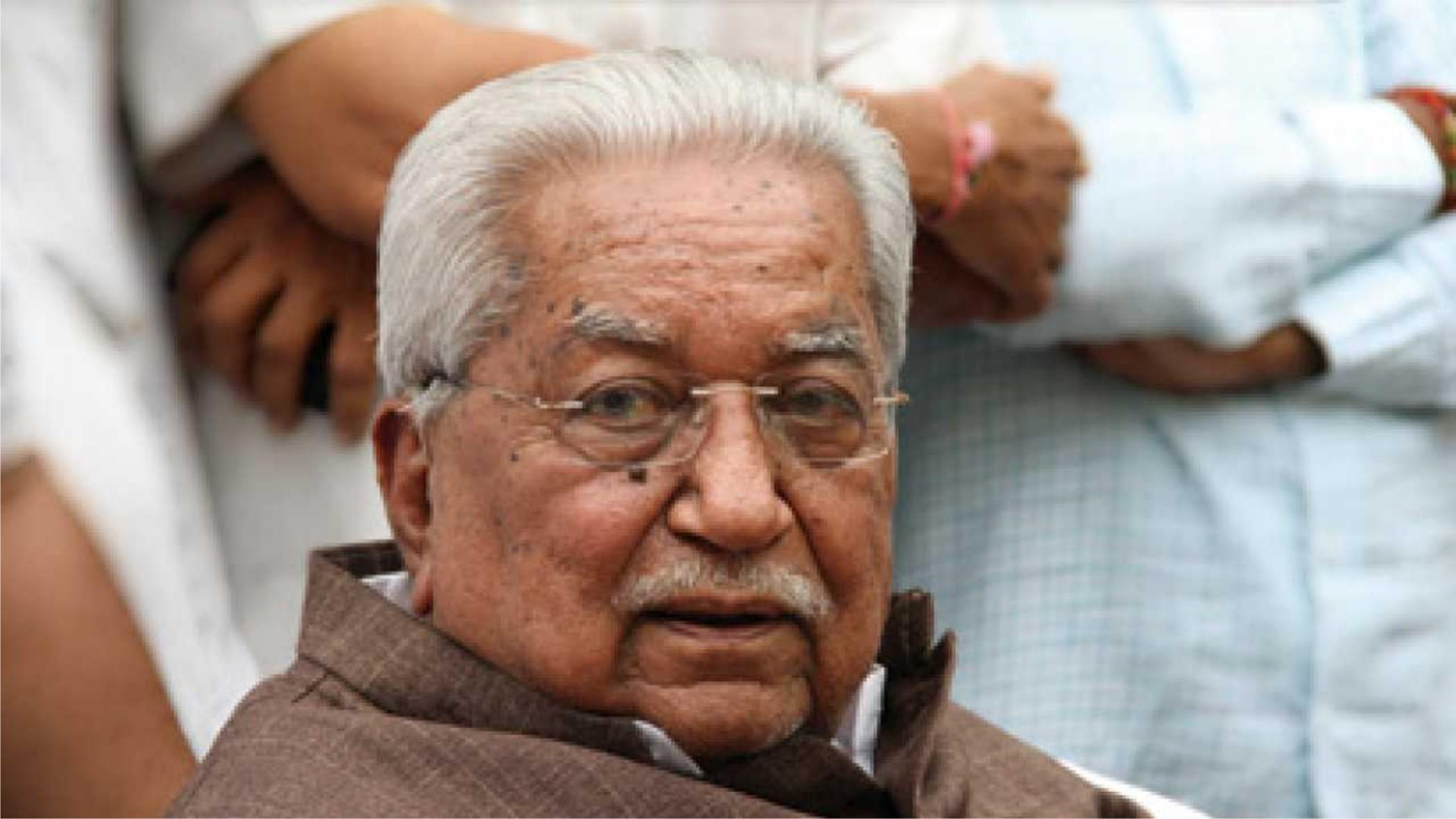 BJP's Bhishmapitamah breathed his last at Sterling Hospital at the age of 9
Ahmedabad Dt 29: With the demise of former Gujarat Chief Minister and BJP's Bhishmapitamah Keshubhai Patel, mourning has spread across the state and a flood of condolence has been flowing.
Former Gujarat Chief Minister Keshubhai Patel passed away at the age of 9 today at Sterling Hospital in Ahmedabad. Keshubhai Patel was earlier admitted to the hospital for treatment after suffering from lung and heart problems for several days after suffering from coronary heart disease. Receiving this sad news, Chief Minister Vijay Rupani paid tributes to Keshubhai Patel at the Dhari election rally.
Keshubhai, popularly known as Bapa, was born on July 6, 19 in Visavadar, Junagadh district. Keshubhai has faced many difficulties in public and political life. Keshubhai has struggled a lot from running the grain mill to reaching the post of Chief Minister.
A few days ago, news was received that former Chief Minister and Gujarat BJP's Bhishma's grandfather Keshubhai Patel Koro was positive. When Keshubapa was not feeling well for several days, his test reports came back positive. On September 3, news was received that Keshubapa Koro was positive. Dad's home was quarantined after Corona's report came back positive. His corona was reported 10 days later, which turned out to be negative.
Speaking of Keshubhai's personal life, he was married to Lilabhan. During the married life he became the father of five sons and one daughter. Keshubhai's wife Lilaben Patel died in 2006 after a short circuit in an exercise room at his Gandhinagar home. When his son Pravin Patel passed away in 2012. When he became a hermit in 2012, his second son Jagdish Patel died of a heart attack.
If we look at the past of BJP in Gujarat, Keshubhai Patel was the first state president when BJP was formed in 190. In Gujarat, Keshubhai Patel got the post of Deputy Chief Minister in the BJP-Janata Morcha coalition government. Later, when Keshubhai Patel became the chief minister of the BJP regime in the 19th, only the current chief minister Vijay Rupani has got a chance to become the chief minister in any state president. Both are leaders from Saurashtra and had a chance to reach the Chief Minister's post. Dad went to the Poptia fence and held a meeting challenging Don Latif, which was discussed across the country.
In 190, the BJP had reached an agreement with Chimanbhai Patel's Janata Dal. With Chimanbhai's party winning only three more seats than the BJP, he became the chief minister and Keshubhai Patel became the No. 2 in the BJP-Janata Dal coalition government. But the BJP did not negotiate seats with any party in the 19th elections and under Keshubhai's leadership alone, the BJP won a landslide victory with 121 seats. He was also imprisoned during the 19-year crisis. He was elected across the state in 2009. He also founded the Gujarat Parivartan Party in 2014. Messages of condolence have flowed from his demise.
Shekhar Madhavani Hall of the town was inaugurated by Bapa
Inauguration of 'Shekhar Madhavani Hall' (Shekhar Ratilalbhai Madhavani Hall) constructed in the memory of Shekhar Madhavani, the founder of 'Nobat' daily in Jamnagar. It was done by Keshubapa on 14th May.
Gujarat government mourns one day public: Funeral this evening
Following the death of former Gujarat Chief Minister Keshubhai Patel, the BJP today canceled all public rallies and campaign activities related to the by-elections. Keshubapa's funeral will be held at 5 pm with political honors. Meanwhile, there are reports that the state government has called an emergency cabinet meeting at 3 pm today. Announced a day of political mourning. The national flag will also be flown at half-mast