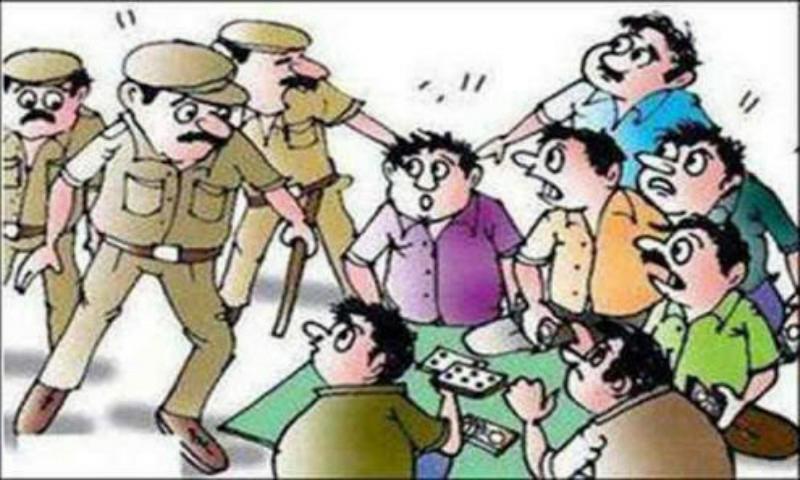 Jamnagar Dt 29: Four men and a woman were caught gambling with marijuana in a flat in Govardhan apartment on Satyamkoloni Road in Jamnagar. Police Rs. Crimes have been registered against 2160 cash seized.
City C Division staff raided Milanbhai Bharatbhai Dodhia's flat No. 303 on the fifth floor of an apartment on Satyam Colony Road in Jamnagar yesterday evening following reports of gambling.
Paresh Vasantbhai Thakkar of Rampar village in Lalpur taluka, Yunus Habibbhai Rathod of Alipabad, Hasubhai Devchand Sejpal and Digvijay Vaspad, who were living near Hawaichok, went to the flat.
Police seized 4,150 cash and marijuana from the belt and registered offenses against five persons and a sixth woman under sections 4 and 6 of the Gambling Act.